"The Song of Hiawatha" must have been one of Grey Owl's favourite pieces of literature, as he quotes from it extensively in his writings. It therefore seems like an appropriate piece of literature to kick off this tale of Anahareo, as she is most remembered for the years she shared with Grey Owl. Who then is Anahareo?
Wife. Trapper. Prospector. Conservationist. Mother. Anahareo was all these things, but also so much more. In a time when aboriginal women were held in very low regard, Anahareo had the courage to do what she felt was right. In the process, she turned a hunter and trapper into a conservationist and author, and forever changed our relationship with nature.
The Song of Hiawatha
Should you ask me, whence these stories,
Whence these legends and traditions,
With the odor of the forest,
With the dew and damp of meadows
With the curling smoke of wigwams,
With the rushing of great rivers,
With their frequent repetitions,
As a thunder of the mountains?
I should answer, I should tell you,
"From the forests and the prairies,
From the land of the Ojibways,
From the land of the Dacotahs,
From the mountains, moors and fen-lands,
Where the heron, the Shuh-shuh-gah,
Feeds among the reeds and rushes.
I repeat them as I heard them
From the lips of Nawadaha,
The musician, the sweet singer."
~ Henry Wadsworth Longfellow, 1855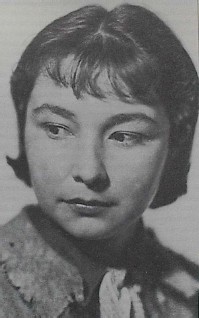 Photo credit: Archives of Ontario
C 273-1-0-39-16
Portrait photograph of Anahareo, probably taken during her 1937 visit to England.
This is primarily intended to be an information site on Gertude Bernard, also known as Anahareo, an amazing and gutsy Canadian woman who is as much a part of the folklore of this great nation as maple syrup, the smell of fall leaves, the endless prairies, a dog team on a frozen lake, and all those other symbols of Canadiana. However, as Grey Owl is an intrinsic part of her story, information about his life can be found here too.
Since we began building this site, we have found that Grey Owl and Anahareo (G & A) fans can be found not only in Canada, but in Australia, Poland, Britain, Japan and many other places in between. We welcome you to enjoy this site and to contribute information that may help it become the best and most comprehensive information source on Anahareo and Grey Owl.